Captain Paul Lappin has been fishing his whole life and the Mississippi Delta for over a decade. The only thing he loves more than catching redfish is seeing you catch a bull on his bow. Leaving no pond in the marsh or outside beach untouched, Captain Paul knows southern Louisiana like the back of his hand and reads the weather and the seasons to put you in the best possible situation to get you on fish.
He is not only known for working hard on the platform to get you the best shots, but also for strictly enforcing a fun and educational casting environment. His name is known by many recreational anglers and industry insiders alike, and we enthusiastically welcome you to book a charter and see why!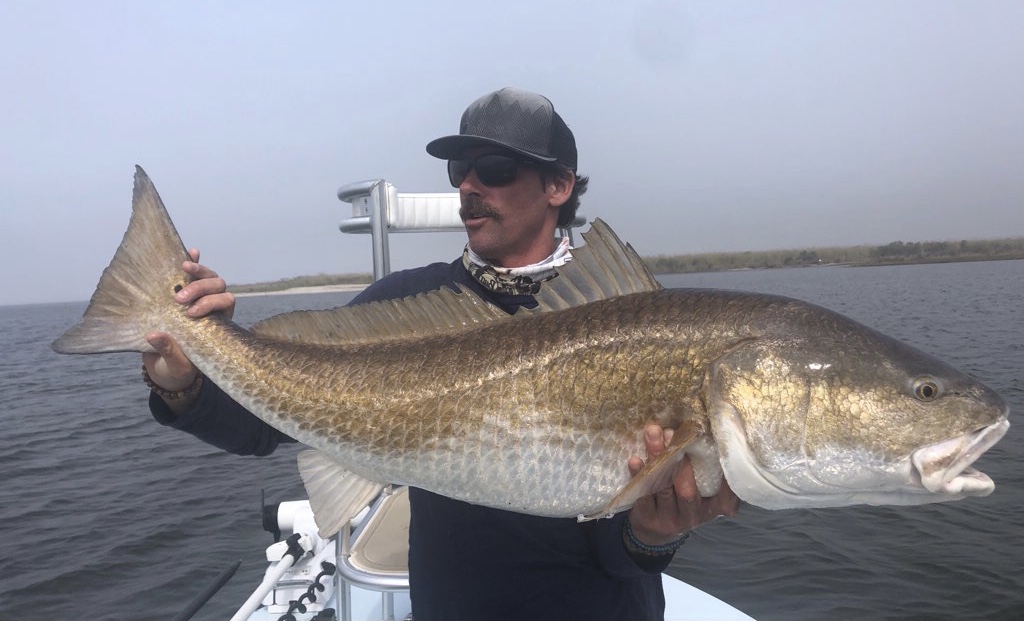 Paul is a fishing guides – fishing guide. He knows the territory and has many options open depending on weather and tides. Paul takes care of everything all you have to do is show up with a good attitude. Time in the boat is productive and we spend most of the time laughing. I have recommended him to many people.
I've been fishing with Paul every year for a long time. I always come back because we have a great time, Paul works his ass off, and we catch a lot of fish
Fishing with Capt. Paul is awesome! He works his butt off to get you on fish (no matter the situation) and cares about you having an enjoyable day. He understands that going fishing isn't always about catching the biggest or most fish (although you probably will!), he knows it's about having a fun time on the water. Some of the best and most productive days I've had on the water have been with Capt. Paul Lappin…he's the man!
Our camp in Buras LA is a quick trip to various local launches. Sleeps up to six guests, a stone's throw from the best local eateries, and ideal for your Venice LA fishing expedition.
Our dogs are our family so you can bring Bowser on vacation. We're pet-friendly!
RATE
$250 per night flat rate. No cleaning fee. No pet fee.